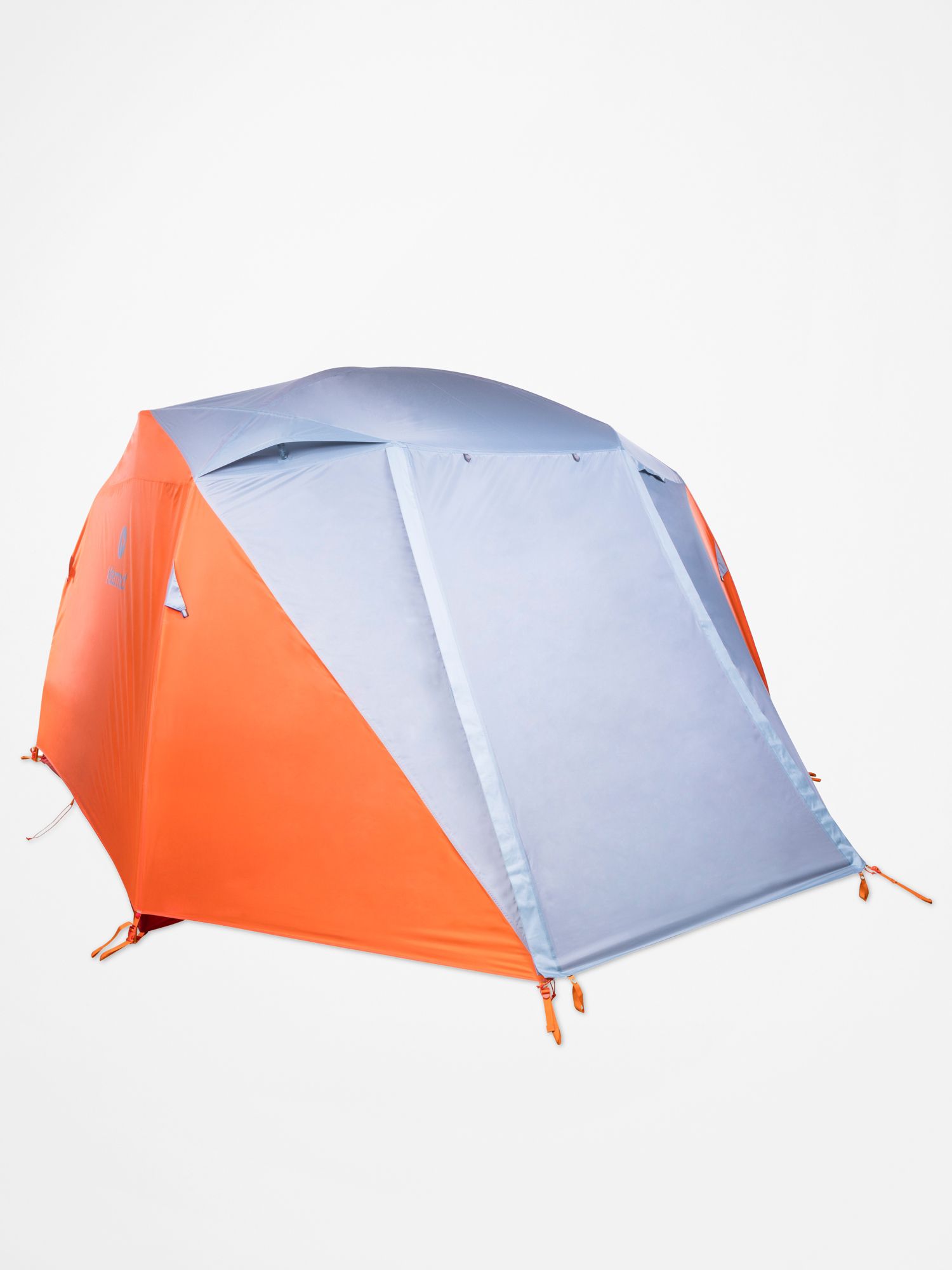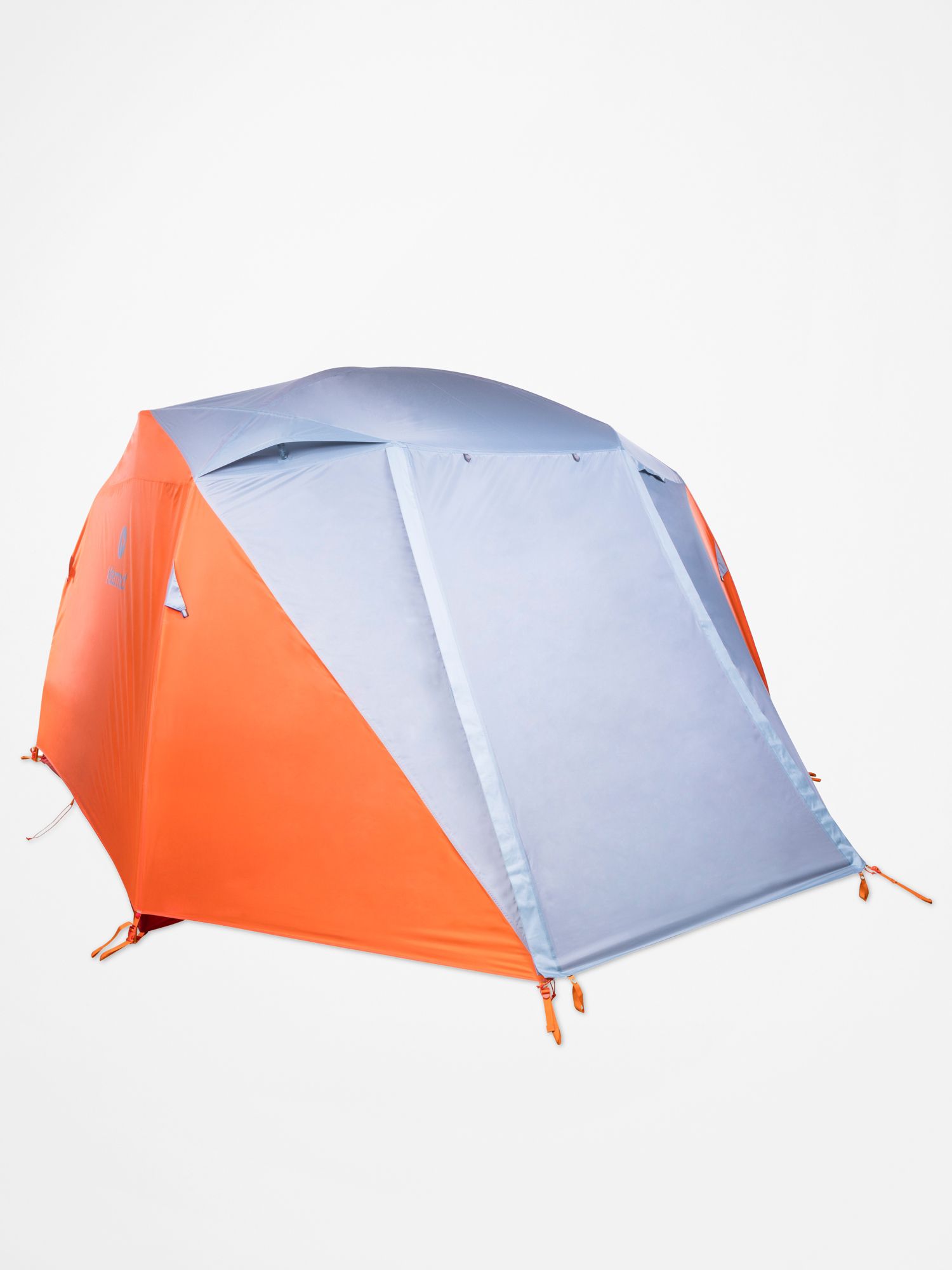 Final Sale: may not be returned or exchanged
Final Sale
This item cannot be exchanged or returned. Valid while supplies last. All sales final.
This item is currently not available
Final Sale: may not be returned or exchanged
Final Sale
This item cannot be exchanged or returned. Valid while supplies last. All sales final.
This item is currently not available
Product Details
Features
Zone Pre-Bend Construction Creates Vertical Walls, More Roomy Sleeping Area and Greater Head Room
Two D Shaped Doors/Two Vestibules. Free Standing Design
Weatherproof Seam Taped Full Coverage Fly with Vents
Color Coded "Easy Pitch" Clips and Poles
Lamp Shade Pocket Securely Holds Your Headlamp to Provide Ambient Light
Seam Taped Catenary Cut Floor
Interior Pockets for Small Gear Organization
Pole Sleeve-Clip Combo
Light-Reflective Points
Jingle-Free Nylon Zipper Pulls
DAC DA17 Poles
Optional Footprint Available
Description
The Limestone 6-Person Tent is perfect for epic overnight adventures when the crew becomes family. Fitting up to six people comfortably, this free-standing tent features zone pre-bend construction, creating vertical walls for more space and head room. The seam-taped, catenary-cut floor offers extra weather protection if Mother Nature isn't cooperating. Easily set up this tent with color-coded "easy pitch" poles and clips, and opt to leave off the removable vented fly on clear and starry nights. When the sun hasn't quite risen, tuck a headlamp into the lampshade pocket for ambient light. Interior pockets stow and organize all your gear.
Specifications
Packed Weight:

17 lbs 3 oz (7790g)

Minimum Weight:

16 lbs 6 oz (7425g)

Fast Fly Weight:

12lbs 0oz (5455g)

Packed Size:

28 x 10.5 in | 71 x 26 cm

Floor Area:

83.3 sq ft, 7.7 sq m

Vestibule Area:

25 sq ft, 16 sq ft | 2.3 sq m, 1.5 sq m

Main Canopy Fabric:

68d 100% Polyester Taffeta 1800mm F/R

Secondary Canopy Fabric:

40d 100% Polyester No-See-Um Mesh F/R

Floor Fabric:

70d 100% Polyester Taffeta 2000mm F/R

Fly Fabric:

68d 100% Polyester Taffeta 1500mm F/R
Rated

5

out of

5
by
frheko
from
older model 6P has been great
We've had our 6P for a while and it's an older model with a slightly different design than the 2018 offering. It's been a super-great tent for us. Great design and function, quality materials and construction, easy to set up, durable, spacious (can stand inside) with decent suspended storage pouches. Zippers easy and don't snag, reflective parts on fly and tent. Good rainfly, footprint and vestibule bottom. We've been very happy with it- especially since we got a good $$$ deal while these older models were being cleared out. Overall, quite pleased.
Date published: 2018-10-21
Rated

4

out of

5
by
RLTW
from
Roomy
This is my third Marmot tent. I bought this to be a base tent mostly to be used on multi day river trips. Pros: -Very roomy and tall. I'm 6' and can stand in the center no problems. Used two twin air mattresses and had plenty of room for a small action packer to be inside with random gear. -Tent did not leak with moderate rain, didn't experience any sort of leaking from anywhere -IMHO, I would not purchase a new tent that doesn't have two doors/vestibules for storage. These tent doors are large and there is plenty of room for gear to be outside. - Fairly easy to setup, two people make it a breeze. Cons: -Ripped the rain fly on the sewn seam, near the bottom next to the tensioning buckle the first night. I was not pulling that tight. SUPER surprised that it ripped. -I knew getting into this tent the floor material was the same thickness as my other Marmot's. But I have think most people looking at this tent is not real worried about weight because it's not a backpacking tent. That being said, I purchased the floor saver also but I would not recommend any sort of "military" style cots. I think it would destroy the floor quickly. A thicker floor would be a great revision for this tent and it's market of buyers. Overall happy with it. Bummed about the rain fly, I'm sure Marmot would make it right with me if I asked. It serves its purpose and I will keep using.
Date published: 2019-05-23
Rated

4

out of

5
by
KamperKaren
from
Easy Assembly - Living Room Safe!
I purchased this as a replacement; brought it home and set it up on the living room "by myself". I was surprised how easy it was to set up (helps not to have a lot of poles you need to thread through tubes or clip all over the place. Things I like about it: gear/gadget pockets along the roof line, clip in the center of the roof (rather than a loop), netting along front, but not on back for a pinch of privacy, D closure doors, and completely netted roof for star gazing (but then you knew all that from the description). One star missing as I have not weather tested it, but knowing Marmot, it should be fine.
Date published: 2018-04-14
Rated

4

out of

5
by
danstlou
from
Great value, e-z setup, have owned two.
I purchased my first 6P in 2013 and a second in 2016. I camp a lot, 50-60 nights a year. Pros: One of the larger tents easily set up by one - can be set up in 5-10 minutes. I like the door placement on the long side of the tent, especially for cot users. This allows about a 3 foot "aisle" between two cots and easy entrance. Sturdy poles, and stable in strong winds when guy lines are used properly and fly is properly secured. Heavy duty floor, though I always use a ground tarp and light mats under cots. Like the corner vents in the rainfly. Cons: Wish I could get another year or two out of tents. Both tents started to fail at about 125 nights of use. Zippers can start to jam where they navigate corners, and UV exposure after a lot of use can make the fly fabric brittle and prone to tear. I have never tried the UV blocking treatments for tents fabrics as I am concerned it might affect waterproofing of the fly. (Maybe someone can advise if they have tried this). Still, for those who camp less frequently, you should get several years of use if cared for.
Date published: 2019-01-09
Rated

5

out of

5
by
road race flagger
from
Great in rain; not as great in heavy winds
Have 2 year old model - slightly different doors and fly. I use it about 15 times a year for 2-6 days at a time. Has stayed completely dry in heavy thunderstorms. Be sure to use the fly and all tie down points in heavy winds. I did not use the corner ties available halfway up each corner of the fly and tent collapsed in on windward side in 25 mph sustained winds with 45 mph gusts, bending the poles. The center has about 4' x 4' area with over a six foot height. If setting up alone, toss the fly over the tent with the wind at your back to help carry it over. The footprint has prevented anything from poking through the floor. Max occupancy with inflatable air mattresses is four. Without the fly, the solid fabric extends up to a 3-4 foot height from the floor, making it easy to change clothes with a degree of privacy even with the mesh on the upper half of the tent.
Date published: 2018-09-25
Rated

4

out of

5
by
Susan and Bob 5264
from
No rain inside
We bought our tent last fall, and it 2 times to really get the hang of setting it up. One complaint would be trying to get the fly on, muscle power, it gets caught on the ends of the tent poles. I wish the " back" door also had a screen on it, it would help the no windows thing. I really do like it though, we went camping last week, hot,humid,gnats & mosquitoes. No rain got inside, and it did rain, a lot.
Date published: 2019-07-16
Rated

1

out of

5
by
Hiker82
from
Fabric tore on fly the first time we put it up
I wanted to love this tent. We bought because we know Marmot and their quality. We loved absolutely everything about this tent except the first time we put on the fly the fabric tore at the vestibule tensioner. My husband went to tighten it down and it tore. This was brand new trying it out in our backyard. We took it back to REI and we were going to get the other one they had but then in store I read two other reviews about the fabric ripping so we bought the kingdom 4 instead. So so disappointed because we really wanted that tent to work but the fabric was definitely not rip-stop and reinforced at the tensioners. Marmot needs to address this as it is a huge issue. If you can't tighten it without tearing then you can't tie it down.
Date published: 2019-05-06
Rated

4

out of

5
by
Dúnedan
from
East Set-up, Concerns About Fly Durability in Wind
I absolutely love the design of the Limstone, it is SO easy to set up, and the fly appears much more weather-ready than most other non-mountaineering base-camp tents on the market. I chose the Limestone 6-Person in part because I've been so pleased with the two Marmot Titan 3's that have been treasured kit in our family for over a decade. They've been bomber—easy to set up and performing beautifully on almost monthly backcountry outings for the last 13+ years on three continents and in all kinds of conditions. Unfortunately the Limestone did not fare nearly as well as the Titans on it's first ounting. In moderate winds the fly tore in two different places on our first night of use. Marmot is in the process of repairing/replacing the fly and I'm looking forward to giving it another go. I'll likely end up reinforcing the areas where the tie-downs connect to the fly door myself to prevent another failure. On close examination, they appear to not be sturdy enough from the factory to reliably handle the winds that can sometimes batter even the most civilized campsites at night.
Date published: 2019-10-04
Rated

5

out of

5
by
pwood
from
excellent tent
Our family loves this tent, marmot did great job making the most out of the space in this tent. I'm 5'11" and can stand straight up along the sides of the tent, and in the middle head room is far from a factor. Tent sets up easy, and has done great in wind and rain. This is my first non backpacking tent with two doors and I will never go back to a single door tent again, very easy to get in and out of with sleeping pads and bags all over the place.
Date published: 2019-07-17
Rated

4

out of

5
by
kkerke
from
Happy overall
We've used this tent on a couple camping trips recently. Really happy with the size and construction of the tent for family car camping. Just came back from GTNP and had unexpected rain and strong winds, but the tent was solid and kept us dry. The only knock I have so far is the front vestibule/garage seems undersized, which became evident during the recent rainy trip. I can easily stand up in the tent, but have to crouch down in the front vestibule. Also, the way the door to the vestibule is designed, we kept exposing the inside of the tent to the rain every time we opened the door to get in and out. Overall I am happy with it and would recommend it to someone else, but there is room for improvement.
Date published: 2020-09-28
Rated

5

out of

5
by
sockeyebob
from
Very nice trnt
We bought this tent to give is more stand up space. Easy to set up and use. We are very happy with the tent
Date published: 2020-05-09
Rated

4

out of

5
by
Tara Brown
from
Awesome Minus One Issue
This tent is really great. Easy to set up. Very secure. If you can go without the rainfly the view can be wonderful. However, I live in Washington state and almost always need the rainfly at some point during a trip. Here is the issue: The back door does not have a layer of mesh. It would be so easy to add and would hardly add weight, not that this is a backpacking tent anyway. For the life of me I can't figure out why that feature is missing. Since the back panel is not mesh, and the option to unzip the solid layer and expose the mesh layer isn't there, you cannot get a cross breeze through the tent when the fly is on. The zip on the back of the fly goes just to the top of the solid panel. So... if you want a cross breeze you have to open the back door and let the bugs in... or sweat your balls off when you enter your tent in the middle of the day on a summer trip. I am in the process of creating a layer of mesh by velcroing a panel to the back door. That should solve my problem.
Date published: 2020-09-22
Rated

5

out of

5
by
fibre
from
Quality Family Tent
This is a quality tent with sturdy poles, a generous footprint, vestibule space and interior height. As a family of four with a dog, this fits us perfect for long trips. As someone 5'3" it is challenging, but do-able to set up myself.
Date published: 2018-04-29
Rated

5

out of

5
by
Mikey L
from
The perfect family tent.
This tent seems like it's going to be an awesome burley family tent. We have only set up inside house since there's 5 feet of snow outside. This tent seems really well constructed and should be able to stand up to pretty crazy weather. My family of four and dog were all in it and with all our gear when we do camp it seems like it'll be plenty of room. Can't wait to see rain fly on with vestibule space as well. Thanks marmot, we also have the tungsten 3p and we love that tent as well. Very solid, well thought out great construction.
Date published: 2021-12-31
Rated

5

out of

5
by
Kayla B
from
Extreme Comfort for the Fam
Purchasing this tent was a great investment for my Colorado family. We went from a cheap 4-person to this extremely nice 6-person and it completely changed our camping experience. First, Marmot has thought of everything here. The front/back entrance, giant entry points, multiple pockets on the inside, we're just really impressed with the craftsmanship. In this tent we comfortably fit a large queen sized-blow up mattress, a portable baby crib, and a large dog bed. This left us plenty of pathway room to easily walk around and place baskets for storage and packing cubes of clothing. We also could stand completely upright, making getting in and out of tent for multiple baby diaper changes and feedings a breeze. It was lovely to not have a backache the entire time. Our first trip in the tent was to Crested Butte in summer and a crazy wind storm struck up the second night there. It being a tall tent, of course it wasn't ideal. We woke up to one whole side of the tent being blown inward towards us and I thought for sure the poles would snap or the fly would come off, but not at all. Everything held up just fine, which I was impressed by. My only tiny criticism is that I feel like the stakes aren't the strongest ever. They did bend some when being put into super rocky earth, but getting stronger replacement stakes is cheap, and this isn't worth taking a star off over. I highly recommend this tent for families seeking some lux comfort in wild!
Date published: 2020-08-27
Rated

5

out of

5
by
BobM
from
Cavernous, Airy, Quality
Bought 2 base camp tents recently. One for warm weather, one for cold. Targeted the Limestone for warmer weather, but would suffice for colder. Great shoulder room, great ventilation, and great materials and workmanship.
Date published: 2019-09-21
Rated

3

out of

5
by
MichaelM
from
Solid tent
Lots of room for us (2 adults, a child, and a dog). The vestibules are amazing for storage and double entry. Material is a little thinner than expected but held up well in a Montana thunderstorm. Throw away the stakes and go buy different ones. They bend on impact with moderately dry dirt. Is it work $500+? Probably not but hey, gotta live the lifestyle.
Date published: 2020-07-10
Rated

5

out of

5
by
MountainTony
from
Our getaway home in the mountains!!!!
We bought this tent three years ago to replace an older tent for our annual trip back to Colorado to be used as our base camp "home". On our first trip with the tent, we got hit with a typical afternoon storm; high winds, heavy rain and hail. The tent was hammered for over 30 minutes with pea size hail. The tent received NO damage, has never leaked and we will be using for many years to come as our mountain home getaway.
Date published: 2021-06-23
Rated

2

out of

5
by
AMHansen
from
Want to love it. But a couple of issues
I bought this at the end of May 2021 and finally got to use it on a family camp out last week. The good is that it has a great size and fit 5 people and their stuff comfortably and it's easy to stand up in. It's generally a very high quality product and has the smoothest zipper I've ever experienced. It's a joy to unzip and zip the front door. I've never said that about a tent before. There was also no condensation build up in the tent each morning, even when camping near a beach or during a rainstorm. And it's possible for mere mortals to fold up the tent and fit it into the bag. And I love that the vestibules are not humongous so that I can fit this huge tent in even small campsites. The major problem we encountered, however, is that the toggles for rolling up the front door of the rain fly wick water when it rained and then dripped right into the tent through the screen door. With a misty rain going all night, this resulted in two 10" diameter pools of water (one for reach toggle) inside the tent by the morning. When I'm paying top dollar for a tent, I really do not want to have issues like this. I got this tent because I expected it to be water tight. My other complaint is that I wish the back door had a mesh section on it that could be unzipped so that I could get a good cross breeze to come through the tent when it's warmer. This hasn't been an issue so far because I generally avoid camping in hot places, but given that this is clearly a car camping tent, it would have been nice to have had the option to have mesh on both doors, even if this added weight with an additional layer and zipper. Obviously, I knew this was an issue when I bought it, but that is my one complaint with the design (apart from the water wicking toggles). If not for these two things, this would be the perfect tent for a large family.
Date published: 2021-08-12
Rated

4

out of

5
by
Anonymous
from
Great Family Tent
Bought this tent for the family (2 adults, 2 kids, and 2 dogs), plenty of room for everyone to spread out. This thing is palatial! The set up is easiest with two people but can be done by yourself which is a bonus. The wide doors allow for all the extra stuff you need when camping with kids to get into and out of the tent with ease.
Date published: 2021-10-06
Rated

5

out of

5
by
WStan
from
good family river trip tent
Bought this for use as a car camping and river trip tent for my family. We have had it out twice (plus initial setup in our backyard). It fit three adults, two toddlers and two medium/large sized dogs. Plenty of room... Can't say much about durability, yet, but the quality seems good and the components appear to be solid.
Date published: 2020-07-29
Rated

5

out of

5
by
Badger Fan
from
Easy setup and well constructed
It's a great car camping tent. The setup with magnetized aluminum poles is literally a snap. Two poles to insert through the channels and than two side pieces to give it its shape. It rained all night, the first night of camping and not one drop of rain inside.
Date published: 2020-09-04
Rated

2

out of

5
by
Dusty4x4
from
Used twice
Have used this tent twice don't think the pole is supposed to have that shape.
Date published: 2018-09-16
Rated

5

out of

5
by
stancamps
from
Good tent for family camping.
We bought this tent for a family of four to use on weekend camp getaways. It's easy for two people to put up and take down. There is a lot of head room. We sleep 2 adults, 2 kids, and 2 dogs very comfortably.
Date published: 2020-11-10
Rated

5

out of

5
by
Bwill121
from
Perfect tent
We've had it for a few years now with moderate use and it's still like brand new. Very durable. Great features. Perfect tent for a small family. easy to set up. The accompanying footprint is a must.
Date published: 2021-06-02
Rated

4

out of

5
by
JessVest
from
super roomy
Great tent, easy set-up and super roomy. My only complaint would be how low you have to duck to get in through the rain fly. We've only used it once so far but are happy overall.
Date published: 2020-11-17
Rated

5

out of

5
by
Jessie13
from
Great Family Tent
We love it! Fits two young kids, two adults and all the gear. Back wall without any windows - great for campground privacy, less ideal for checking on sleeping kids.
Date published: 2020-09-06
Rated

5

out of

5
by
PJikuko
from
Family tent
Easy to build. And very large space for my family: 2 adults and 1 child. I recommend this product someone looking for family tent.
Date published: 2020-11-07
Rated

1

out of

5
by
AmyKylaBeth
from
Eh not good buy
I mean the price is okay, but sill the tent itself was not waterproof, and it was not really that good and good quality for me
Date published: 2019-06-12
Rated

5

out of

5
by
Flagstaffer
from
Four easily with gear.
Fits our family of two adults and two small children perfectly. Plenty of room for a pack and play crib. Easy set up.
Date published: 2020-10-26
bvseo_sdk, dw_cartridge, 18.2.0, p_sdk_3.2.0
CLOUD, getReviews, 0ms
reviews, product
product-detail-view
oos-pdp