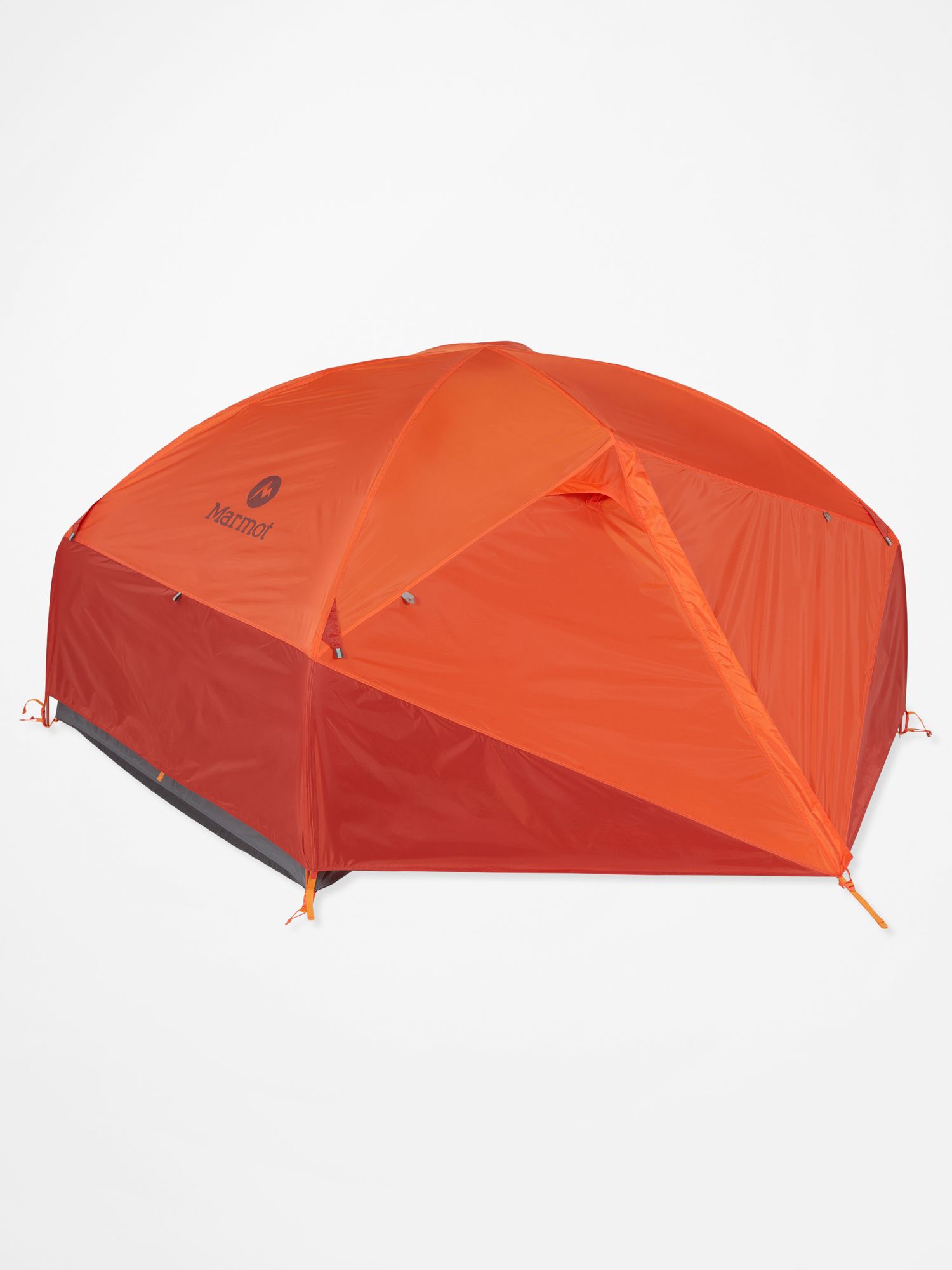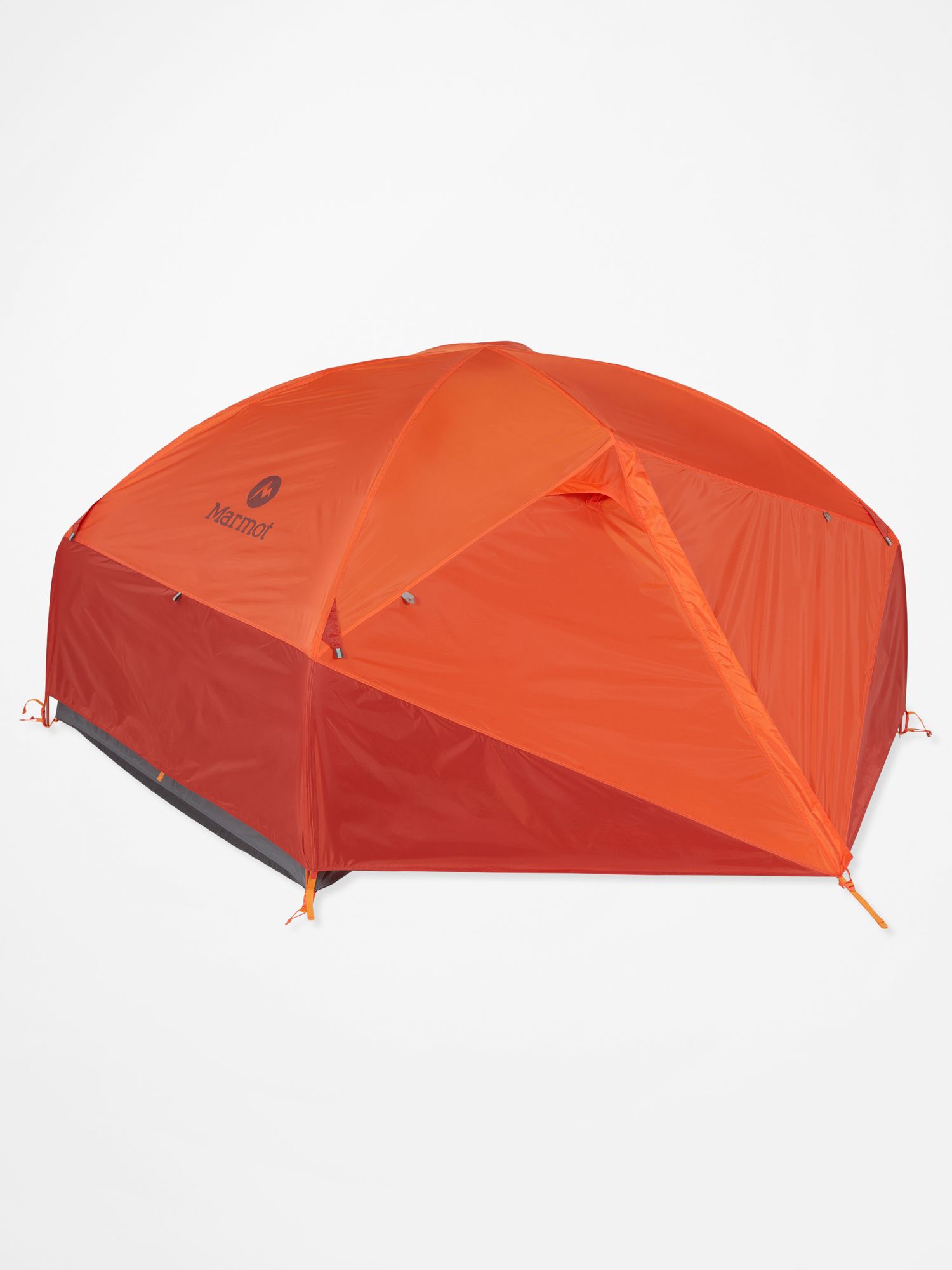 Final Sale: may not be returned or exchanged
Final Sale
This item cannot be exchanged or returned. Valid while supplies last. All sales final.
Selection will refresh the page with new results.
Item currently not available.
Alert
Please select a Size.
Final Sale: may not be returned or exchanged
Final Sale
This item cannot be exchanged or returned. Valid while supplies last. All sales final.
Product Details
Features
Zone Pre-Bend Construction Creates Vertical Walls, More Roomy Sleeping Area and Greater Head Room
One Super-Sized Double Door and Rear D Shaped Door with Two Vestibules
Lamp Shade Pocket Securely Holds Your Headlamp to Provide Ambient Light
Footprint Included
Strategic Clip Placement Provides Larger Interior Volume
Seam Taped Full Coverage Fly with Vents
Seam Taped Catenary Cut Floor
Color Coded "Easy Pitch" Clips and Poles
Interior Pockets for Small Gear Organization
Jingle-Free Nylon Zipper Pulls
DAC Press-Fit Poles Main Poles/Velocity Aluminum 7000 Ridge Pole
Description
Bound to be your new favorite home away from home, the Limelight 3-Person Tent embraces simplicity and straightforward design. Its vertical walls allow for plenty of sleeping space, plus the strategic clip placement provides more interior volume for stretching out. If rain clouds move in, color-coded "easy pitch" clips, poles, and fly make for an easy set-up, and the seam-taped, catenary-cut floor prevents pooling. Protect your investment by using the included footprint. One super-sized door offers easy access, while two vestibules hold all your camping gear. After an epic day of adventuring, tuck a headlamp into the lampshade pocket for ambient light at night.
Specifications
Packed Weight:

6lbs 11oz (2985g)

Minimum Weight:

6lbs 0.5oz (2730g)

Fast Fly Weight:

4lbs 2oz (1884g)

Packed Size:

22.5 x 8in | 56 x 20.3cm

Floor Area:

42.5 sq ft, 4 sq m

Vestibule Area:

11.3 sq ft, 1.1 sq m | 7.5 sq ft, 0.70 sq m

Main Canopy Fabric:

40d 100% Polyester No-See-Um Mesh F/R | 68d 100% Polyester Taffeta F/R

Floor Fabric:

68d Polyester Taffeta 190T 2000mm F/R

Fly Fabric:

68d Polyester Taffeta 190T 1500mm F/R
Rated

3

out of

5
by
tscan
from
Great tent! Weak poles
We've enjoyed our Limelight tent but recently the pole snapped on a windy day in Alberta, Canada. That's understandable, but this tent is already a warranty claim because a couple of years ago we had poles from a Marmot Catalyst 2-p tent suddenly break in several spots with no wind whatsover. Again, I like the tents, but my experience with the quality of the poles has been very mediocre. It's also difficult to get through to Marmot warranty about replacement poles.
Date published: 2022-01-25
Rated

5

out of

5
by
Rooster88
from
Incredibly Spacious
I have an ultralight 2 person tent that I use for longer backpacking trips but it is very snug for my wife, dog and I. I decided to pick up the Limelight 3-Person tent to give us some more space on shorter backpacking trips. Although a little heavy on it's own, split between two people the Limelight 3P is the perfect balance of weight & gave us a ton more space. We used it for the first time this weekend and it was perfect. Our Klymit Static V Luxe sleeping pads filled the tent perfectly from edge-to-edge and we had ample space to for gear and the dog. The quality of the tent seems like it will hold up to years of abuse and the included footprint is an extra bonus. Would definitely recommend this setup for anyone looking to add some sq ft-age to their backcountry setup.
Date published: 2019-07-22
Rated

5

out of

5
by
HorseSurvivor
from
Great tent, may have saved my life!
I took my new Marmot Limelight 3P on its maiden trip, a 12-day trek in the High Sierra, and it performed extremely well. I could set it up easily myself, and I loved the headroom and extra space. On the second-to-last night, a horse (I was leading a horse and mule-supported trek in a very remote section of Yosemite) broke loose from its rope and fell on top of my tent (a truly freak accident, probably precipitated by a bear entering camp). Luckily, the tent and poles cushioned the horse's fall just enough to allow me to roll on my side and receive only a glancing blow from the horse. I ended up with only a sore shoulder and neck, and a great story to tell for the rest of my life! The direct fall of the 1,100 pound horse caused only slight tears in the fly (see picture), tent floor, and footprint. I think that speaks volumes about the excellent construction and durability of the Limelight tent. I have sent it in for repairs and plan to continue using this outstanding tent--it has proved itself worthy of an extreme stress test!
Date published: 2017-09-12
Rated

4

out of

5
by
Mahalo
from
New Limelight 3P
I had the older version of the Limelight 3P and recently got the new version. Although they share the same name, they are virtually entirely different. The initial set up brought by attention to a few things... PROS: - The new Limelight moved the mesh portion higher to address the issue with rain splashback on the older version. The old version was great but in heavy rain storms the splash back sometimes gets in at the ends of the tent because the mesh portion was very low, which give more mesh area for ventilation. (only in heavy and prolonged rainstorms) - Bend bottom portion of the tent poles provide increased usable space than the old version. - Comes with foot print - The fly now has a vent to help with addressing condensation, whereas the old version I had didn't have it. I used to wish the fly had a vent on my old Limelight when I camp in the winter. - Although roomier, the weight didn't differ much from the old version. CONS (or more accurately...THINGS THAT I AM NOT USED TO) : - The bend pole design that gives more usable space is nice, but packing up the tent poles is a little messier and slower. they don't stack/pack up tidy like straight poles of the old version. - the extra fabric at the clip attachments and the double hooked clips were great feature on the old version to help distribute stress on the tent's attachment points. This was eliminated in the new version. Marmot's engineers probably figure it's negligible difference? Cost saving? - New version doesn't come with a gear loft.... :( ....I loved my gear loft that came with the old version - The seemingly larger shape footprint (Shape of tent, not the actual footprint tarp provided) means I need a larger area to set up the tent, sometime that limits where the tent can be set up. With that said I don't have them set up up side by side, just initial impression when I set up the new tent. - The larger backdoor is back to the old versions design where (if open entirely) lies on the ground where it can be tripped on, or snag on while going in and out. This can be easily for me to get used to by either using the front door, or open the back door only to half way. I understand, its good to have options. - I wonder how it would perform in high wind with the more "Square" design. Time will tell. - Slightly different in material, probably not that important for the technical needs, and frequency I use the tent for. ( I bush camp 4 seasons and about 10 to 15 weekends a year) Hope this gives others some idea the difference of the older version and the new version. It all comes down to how you intend to use this tent and what you are used to. Nonetheless I love marmots gear, I had many adventures in the old Limelight for many years, and it was best tent I ever had, thats why I got another Marmot!
Date published: 2016-04-19
Rated

5

out of

5
by
Marauder
from
Great Tent
My family goes camping a lot. With the kids getting older and moving out, the wife and I wanted something smaller and more manageable. This tent is the best. We put two cots side by side. This leaves room at our feet for our bags. We recently went camping at South Llano because it was recently rated an International Dark Sky Park, and the Perseid Meteor shower was happening. We set the tent up to take advantage of the mesh top and watch the shower. It was real nice being able to lay back and see it with a full view. This is the best tent I ever owned.
Date published: 2017-08-15
Rated

5

out of

5
by
Camping For 3
from
Great tent, even for backpacking!
We absolutely love this tent! We needed a bigger one for backpacking as I'm currently 7 month pregnant and squishing into our very narrow 2 person tent just wasn't going to cut it. The tent definitely takes up a little more space in our pack, so is a bit bigger when considered using for backpacking but in my opinion was worth it. The inside is extremely spacious and my husband and I fit a nearly queen-size double sleeping pad in there with room to spare. It is also super easy to put together. We haven't yet tried it in the rain but will be going to the BWCA in a week so hopefully it holds up just as well in wet weather. Highly recommend this tent!
Date published: 2020-06-20
Rated

5

out of

5
by
AmandaAdventures
from
Great versitile tent
Bought this tent because I had to sell my old motorhome, and needed something roomy enough for comfy car camping, and compact enough to haul backcountry camping. This tent does not disappoint. Most recently went on a 3 day backcountry camping trip and it rained both nights and even snowed the second night. No leaks, and kept warm in the wind. My friend even commented on how roomy it was for a 3p tent. The light diffusers are an awesome feature as well!
Date published: 2018-09-13
Rated

1

out of

5
by
Anonymous
from
Extremely Shocked and Disappointed
I bought this tent for an 80 day camping trip across North America with 3 of my closest friends. Today (6/30), day 8 of the trip, was the first time that it rained. It started in the middle of the night when I had already gone to sleep. I woke up to the floor of the tent just completely drenched. I'm talking a literal miniature river of water was running underneath my air mattress. You would have thought that someone threw several cups of water in there while I was sleeping. I then look up and see droplets of water on the mesh housing from the rainfly leaking. Note that this was easily less than 6 hours of rain for pretty much the entire tent to be wetted out. I own a lot of Marmot products, seriously look at my wardrobe and this is the first time I have ever been fully and completely disappointed and downright upset about the quality and performance of a Marmot product. I don't even know what I'm going to do for the rest of my trip.
Date published: 2017-06-30
Rated

5

out of

5
by
Marquette Hiker
from
Great room; love the vertical sides and vestibules
We have had several tents through the years. From large cabin tents to 2lb backpacking tents. The Limelight 3P is by far the best. Very easy set up. Takes about 5 minutes. More room than we really needed considering the vestibules. The added weight of the larger tent is manageable for all but a multi-day high mileage pack trip. The extra room is nice. I like that it came with the floorsaver, but I still use a Tyvek floorsaver as well. Used it twice in moderate rainfall. No issues at all. No issues with condensation either.
Date published: 2018-03-03
Rated

5

out of

5
by
archie
from
Great Tent - Very Versitile
This was my 5th outing with this tent, all being 7-10 days long. I've used it backpacking, kayak camping, and car camping. Here's my snapshot: - Easy setup and take down even for one person - 5-10 minutes tops - Dry - not a drop of water inside despite torrential rains & thunderstorms for 4 days straight on one trip. It's important to stake out the sides properly to avoid wind blown rain and splash-up in heavy storms - Comfortable - like every tent, I always subtract 30% from the number of people they say it sleeps. The 3 person sleeps 2 and a dog pretty comfortably. It's a palace for just me and my yellow Lab - Front & back Vestibules - we use one for gear bags / dry bags, the other as our "front door" (tip...bring an old doormat or piece of astro-turf. really helps keep inside clean, and a place to leave shoes / boots. it also keeps your hands, knees clean getting in and out in bad weather) - Strong - withstood 35 - 40 mph wind gusts and rain on or last trip, and I didn't guy it out (tip. we try to face the "backdoor" vestibule into bad weather as it seems to cut the wind better, and keeps the "front door" on the lee side of nasty weather) - Breathability is good, but you do get condensation on the inside of the vestibules in cooler weather. None inside the tent though. - Weight - a tad heavy for single backpacking, fine for 2 people backpacking, and fine for kayak camping. so there's my experience
Date published: 2016-09-20
Rated

5

out of

5
by
Patricia O
from
Perfect tent for use with a cot!
Perfect for my needs. I decided to to start sleeping on a cot while camping, and it just didn't work with my old tent. I needed a tent small enough that I can easily set up myself but that had the height and length to use a cot without hitting the sides. I didn't want to go to a huge tent. The design of this one is perfect, the straight sides instead of sloping in so much like most smaller tents made all the difference. Very easy to set up, just read the instructions the first time so you see how the top piece needs to be situated. The big door makes it super easy to put the cot in and out, too! It held up fine in windy conditions. I'm a very happy camper!
Date published: 2020-07-20
Rated

5

out of

5
by
CampFan
from
Best tent I have owned
Great footprint and space. Tent is great for 2-3 people. Rainfly keeps everything dry. Packs up fairly small. I really like the ease of setup with the poles connected and pivot in the middle(once you figure out the up and down -who needs directions :)) When you are in the tent it feels spacious. I like the "boxiness" of it. Gear pouches inside help with smaller items. It can handle the wind too. We were camping in some storms in the mountains. Rained often and it kept us dry. My only concern is the mesh around the top appears delicate. Will have to be cautious for that. I would recommend this tent. Very happy with the purchase.
Date published: 2021-10-19
Rated

5

out of

5
by
R squared
from
Beautiful tent so spacious
Easy to set up 5 minutes with 2 people. Lots of space for 2 people a third person is a tight fit. 5'2 and 5'7 person fits really nicely. A queen size air bed fits inside. There are lots of pockets 6 in total. 2 on the top interior of the tent and 4 at the bottom walls of the tent. The top of the tent inside also has a clip in the center to attach bags, as well as 4 hoops to hand more items. We will probably waterproof the fly tent after reading reviews of potential leaks. Tent is also 6 pound 11oz. But other than that love this tent. Will post a follow up review once we go camping.
Date published: 2020-04-06
Rated

5

out of

5
by
TimT
from
Great tent
This tent is the best on the market for this price. Easy to assemble, easy to disassemble. A lot of space ... very! Low weight. Does not get wet ... is not afraid of long rains. My wife and I are very happy with this tent!
Date published: 2019-06-02
Rated

5

out of

5
by
MNCampingQueen
from
Quick Set-up, Multiple terrains
I purchased this tent after owning a previous Marmot 3-person, and have been thrilled with it! I use a 3-person size for a little extra space for gear for my 2-person camping experiences. This past summer, I used it for Boundary Waters Canoe Area camping- held up well in the rain- perfectly dry gear inside. The fly vents were great for keeping some air movement, and the tent/fly dried quickly the next day in the sun. In addition, I took it desert camping in Utah and was happy to have the bathtub-style seam and fabric cover not only for extra sand-resistance, but also for some added privacy with neighbors not too far away on BLM land. The frame made it easy to lift and shake out extra sand. Quick set up, quick pack up- I LOVE it. Great Job, as always, Marmot!
Date published: 2020-11-20
Rated

5

out of

5
by
GeoffB
from
Brilliant tent
I bought this tent to use on the RAGBRAI bike ride. I wanted plenty of room for my wife and I and our gear. So how did it do? Best tent I ever owned. Size: 3 people...no, but two and their stuff it's just right. Interior: the little vertical pole ends open up a lot of space that is wasted on other tents. Setup: my wife has always been tent challenged and she put this one up solo with no help at all. She was impressed with how easy and intuitive it was. Quality: seams are presealed. Nothing felt overstressed. Weather resistance: We spent two rainy nights in it and there was no water inside. Not a drop. The design of the fly is such that you can get in and out without dumping the water on the tent in to the tent. On hot nights you can open it up wide to let the breeze through. Plenty of condensation on the outside surfaces, but it didn't "rain" inside like so many other tents I have owned - ventilation was excellent. it Bonus points: you won't need to be an expert in origami to get the tent back in the bag....it just slides right in. Honestly I can not find a single fault with this tent. All the little details are just right, and it does everything well. Just a brilliant product. Highly recommended.
Date published: 2019-07-29
Rated

5

out of

5
by
aaron09
from
Awesome Tent for BWCA!!
Took this tent on a trip into the BWCA, it rained every single night on us and we stayed completely dry. The tent was extremely strudy and I felt safe at all times! Highly recommend!
Date published: 2018-07-10
Rated

3

out of

5
by
Pavlito
from
Great tent with even greater weight!
Good tent, rich on features, lots of space for 2 people (But you will suffer if you fit 3 inside). Small mesh keeps even smallest insects outside. Windproof layer above the floor defends from the wind, making it almost a 4-season tent. Good design, seems well made. Everything is just fine, except the weight. Marmot claims it's 2985g max. Well, how about 3380g? How it's possible that the tent is almost a pound heavier? That's not the only experience with Marmot product weight cheating, for instance my girlfriend's Trestles Elite 20 sleeping bag weights 1400g instead of 1310g measured by Marmot. I checked other equipment I have and it was always within 10g circle around the stated weight. So, be sure to always have pocket scales when buying any Marmot stuff! Otherwise, great tent.
Date published: 2019-04-19
Rated

5

out of

5
by
Toller
from
Excellent tent
Bought this tent several years ago as a bridge between my two person and my six person tent. It does not disappoint. It is perfect for my wife and I with room for my two dogs. The design of the sidewall height allows for the use of low profile cots which is crucial for spouse's comfort. While it does not have the head room of the larger six person tent I own, it does allow for a semi-standing posture which makes dressing much easier than with the two person. While it is a three season tent, I found it performs well as a cold weather option due to cot usage to get you up off of cold ground or snow pack. It could be backpacked in for shorter hikes, it is better suited as a basecamp or car camping option. Setup is quick and easy and has stood up flawlessly to all types of inclement weather. Durability seems quite good, typical of Marmot quality. I highly recommend this tent.
Date published: 2019-06-02
Rated

4

out of

5
by
Philip The Magnificent
from
Great Tent, Packsize too big
I bought this and was really excited to get it and set it up, and it's everything I want it to be, except that the pack size is a little too big to be considered a backpacking tent. I wish they would take it out of the backpacking section because of this. So please read the dimensions on the packsize (not to be confused with pack weight, the probably fine, if not a little on the heavy side). That being said, I only remove 1 star for it. I really like the high side walls. And I was choosing this over the more expensive Big Agnes Copper Spur UL 3. It's going to be a great car camping tent, and I plan on splitting the weight and size with my hiking partner. So it isn't all that bad.
Date published: 2017-04-28
Rated

5

out of

5
by
Whichway
from
Stayed Dry
I bought the Limelight 3 for Airplane Camping after noticing how many other pilots were using Marmot tents. Just spent 10 days in it, with a 24 hour period of 45mph wind and 3 inches of rain. We stayed totally dry and sturdy with minimal side stake-out. It sounded like being in a popcorn maker, the rain pounded so hard! Sent two other pilots to get a Marmot after their tents succumbed to the wind.
Date published: 2019-07-30
Rated

5

out of

5
by
Buffalo Bandit
from
Bomb proof
We went on a 3 day trip during flood season on the Buffalo National River in Arkansas. It rained the entire time so hard that we had to relocate and we still stayed perfectly dry. I love this tent. The upright walls are a real game changer.
Date published: 2019-01-26
Rated

5

out of

5
by
Troy
from
very well thought out and easy to put up
I've always bought what I would consider to be cheap tents in the past but took the advice of a friend and the sales associate and got the Marmot Limelight 3. So glad I did! It is so much better than what I've owned in the past. The first thing that struck me after I set it up for the first time was how well everything was thought out. It's a very smart design. Very easy to set up and incredibly roomy inside. I'm quickly becoming a huge fan of all Marmot products!
Date published: 2017-07-23
Rated

5

out of

5
by
Jesscrimm37
from
Wind test
Bought this tent a month ago and finally got to test it out easter weekend. I'm no pro at pitching a tent and this was the easiest tent to pitch in 50 mph winds. The best part is I slept through the night with the winds howling down the mountain side with no concerns.
Date published: 2017-04-23
Rated

4

out of

5
by
Weathamane
from
Spacious, durable tent
Just bought this tent and have used it once. It's awesome. Tons of space and set up is quick and easy. The first time pitching it was trying to figure it out but going forward should be a 5 minutes process. I didn't use the rainfly due to no rain but I did throw it on to see how it looks. Completely covers the tent to the bottom. So wind and or rain should be no issue for this tent. I recommend this to anyone looking for a inexpensive, quality 3-person tent. Also, customer service is great. I talked to the same person on two different occasions and she was so helpful. Great CS goes a long way in today's world. Only reason I haven't given it 5 stars is because I haven't been through rain/high winds yet but I'm sure it'll do just fine!
Date published: 2018-05-24
Rated

5

out of

5
by
Bogie
from
Great tent
Spacious, durable, and sets up in minutes. I was even able to set up a queen size blowup mattress to fit my family of three.
Date published: 2018-05-29
Rated

5

out of

5
by
CT Hiker
from
Marmot's volume maximizing design works!
I bought this Limelight 3P as a second three person tent. My other 3P tent has some great features but it's nearly a 4 season double wall tent. More rugged but heavier with less mesh / air flow. I also own a Marmot Tungsten 1P tent for solo backpacking that I'm really happy with. So it was natural for me to think of Marmot when I went looking for a larger tent that was lighter and better suited to mild or warm weather. I've always liked the Limelight series of tents and this one seemed especially intriguing. After buying and using it I have to say the Marmot bent knee pole design is not some marketing gimmick. The tent looks, feels, and is more roomy inside than any other tent with similar square footage in the floor. It is a really livable inside. Also, the huge front door and large "D" shaped rear door made access about as easy as it gets in a tent this size. And the volume maximizing design works in the vestibules as well. The square footage at 9 ft in the Limelight is smaller than the 10 sq ft in my other 3P tent but, I can get more stuff in there more easily because of the three dimensional volume created by the vertical wall. The increased mesh is more comfortable from 45 deg F on up. This tent breathes well for two occupants. I like that the fly vents are accessible from inside the tent. My other tent requires you to exit the tent to open or close the fly vents. The Limelight is a little more time consuming and difficult to set up than my heavy 3P tent. I find hubbed poles to be awkward and there's a third pole to worry about across the ridge to keep the walls above the doors vertical. But it's only slightly more work. Once it's up, the thing is a palace for two people. And the poles as well as the fabrics, zippers, stakes, and stuff sacks are all high quality and sturdy. Marmot doesn't supply a gear loft like previous Limelight tents but there are 4 pockets, one in each corner of the tent to keep small stuff from getting lost. And only 6 pretty decent hooked stakes are supplied. You'll need 12 to fully guy out this tent in strong winds. Tent and footprint corners (4).....Fly guy lines at the corners (4).....Fly side guy lines (2).....and vestibules (2). This is a really nice tent and the best evolution of the Limelight series yet. It saves me about 1 3/4 lbs over my heavyweight 3P tent, it's a more livable space, and not completely unimportant.....I think it's one of the nicest looking 3P tents out there at the moment. The only modifications I made were adding 6 more stakes and a 3rd party gear loft. Luckily Marmot does provide loops to attach a gear loft.
Date published: 2016-10-25
Rated

4

out of

5
by
NickD Doh
from
Older model, great sleep, tricky for noobs
Love the weight and the room and the sturdiness. This tent held up well in high winds, was warm enough in cool weather and not clammy when warm and humid. Only problem is the center swivel connector for the poles broke when a couple of noobs tried to set it up after borrowing it for a weekend trip. We improvised a clip to get around the issue and it appears that piece has been re-engineered in the newer iteration of this design.
Date published: 2020-04-30
Rated

5

out of

5
by
AkTJ
from
Perfect In Alaska
We bought this tent at the beginning of summer and have loved it. We use it during our car camping trips or when we're heading to a river spot to fish. Super roomy for us 2 but could definitely still be comfortable with 3. The sometimes unpredictable Alaskan weather has nothing on this tent.
Date published: 2019-06-20
Rated

4

out of

5
by
jd79498
from
Great mix of price/features/weight
Hauled this tent around the Boundary Waters for 6 days and have very few complaints. It survived admirably during a flash thunderstorm on a small, exposed, burned-out island even though I setup the rain fly inside out due to the hurry. If you set it up as it was intended, it is even stronger. Very roomy for our 2 person party. Three would have been a little tight, but seriously not bad. The vestibules are a good size, but not as deep as I'd prefer. Still enough room for four full packs if need be. The large door is amazing. So easy to pack gear in and out, and to shake out debris. Also plenty of interior pockets for things. I really like the hanging hook in the middle of the tent for a lantern, headlight, handkerchief... whatever. Got a considerable amount of condensation with the vents closed, so I am glad the option is there. Took a little getting used to to setup the poles in an efficient manner. Comes with a footprint, stakes, guy-lines (but not enough stakes to use them). A great overall tent.
Date published: 2016-09-12
bvseo_sdk, dw_cartridge, 18.2.0, p_sdk_3.2.0
CLOUD, getReviews, 0ms
reviews, product
product-detail-view
oos-pdp